EFO News
EFO in COLORADO OVER LABOR DAY WEEKEND
Tuesday, September 8, 2009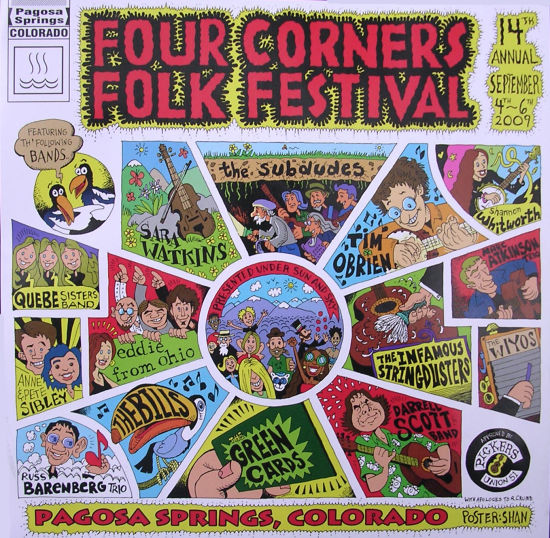 After a three year absence, we were reminded why Pagosa Springs, Colorado is one of our favorite places on Earth. When we weren't sitting back and enjoying the musical stylings of
Sara Watkins
,
Darrell Scott
,
Tim O'Brien
,
the subdudes
,
The Bills
, and many others, we were on stage turning in one of the best sets we've ever had in our 18 years of playing. With
Jake Armerding
fleshing out our sound on fiddle and mando, we took the Main Stage for ninety minutes in front one of the most amazing festival audiences we've ever had. The sun was out, the backstage food was phenomenal, the bass was NOT lost by United Airlines, and Salvation was rising on a Canexican Carp in the Tub fiddling on the porch with Virginia in our eyes on a very Great Day. Hard times, come again no more, indeed. Thanks Dan, Crista, Brian, Catherine, Lincoln, Kyle, Bear, Eli, Mary Jo, Sandy, Casey, Steve, Amy, Annie & Brian, Scott, Justin, Glenn, Stan the Man, the Pagosa Inn, KSUT, the Stink Tubs, and to everyone who made our EIGHTH appearance at the Four Corners Folk Festival quite possibly our favorite.
We had to share this wonderful festival program cover, too. Nice caricature, eh? You can view an enlargement at our
Gallery
.